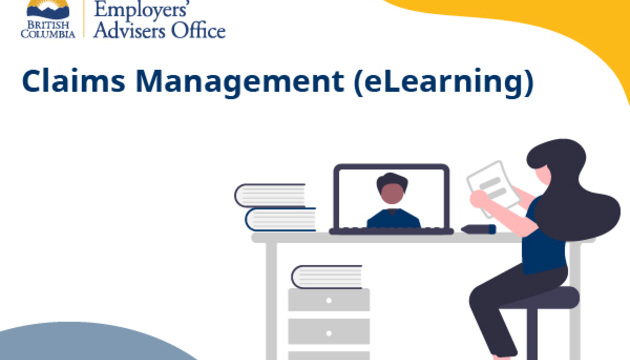 Claims Management – Introduction (e-Learning)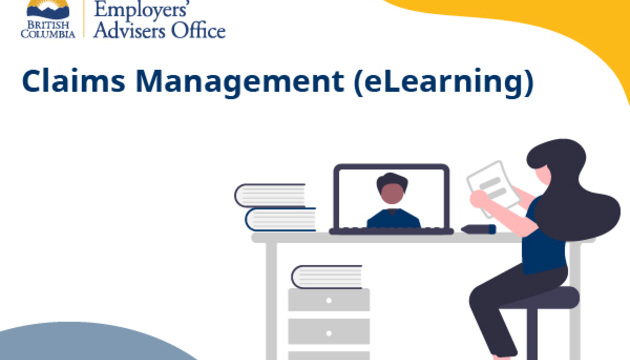 Description
This course is designed to introduce participants to an overview of the workers compensation claims process.
Topics covered: Introduction to relevant legislation and policies; overview of the claims management process; initial notification & reporting procedures; investigation requirements; and how to identify and manage claims issues. The course is intended to introduce knowledge and skills to help employers manage an injured worker's claim.
For a more interactive introduction to Claims Management, please register for the Claims Management – Fundamentals (in-person) seminar.
Duration: self-paced (approximately 90 minutes to complete)
Course Details
Length:
1 hour and 30 minutes