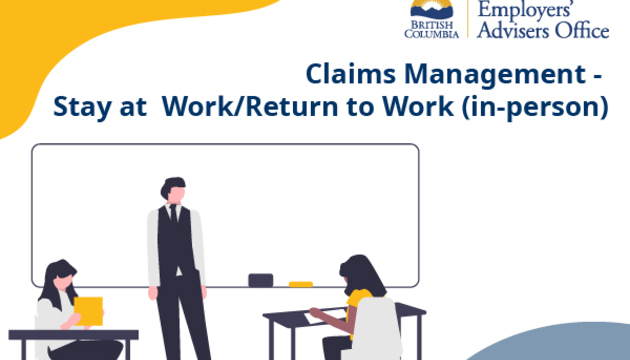 Claims Management - Stay at Work/Return to Work (in-person)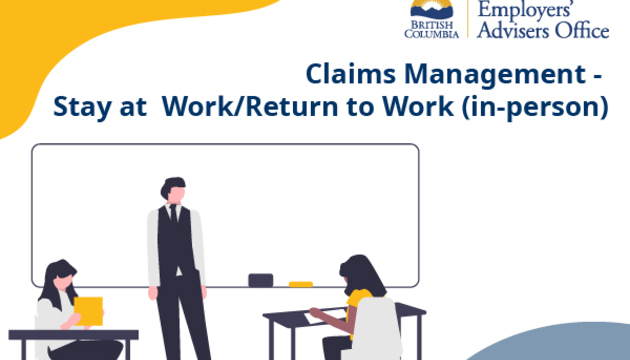 Description
This seminar focuses on Stay at Work and Return to Work programs. Promoting stay at work/return to work is good for both the worker and employer. This seminar is intended to provide employers with information on developing an effective plan to help injured workers remain at work or safely return to suitable work. Topics covered: overview of applicable law, policy, and practices.
Note: We recommend completing Claims Management – Introduction prior to registering for this seminar.
Seminar materials are available in your online learning account. Please download and bring these materials when attending in-person.
Duration: approximately 3 hours