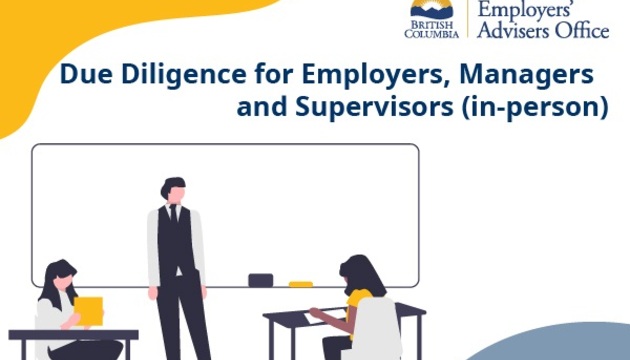 Due Diligence for Employers, Managers and Supervisors (in-person)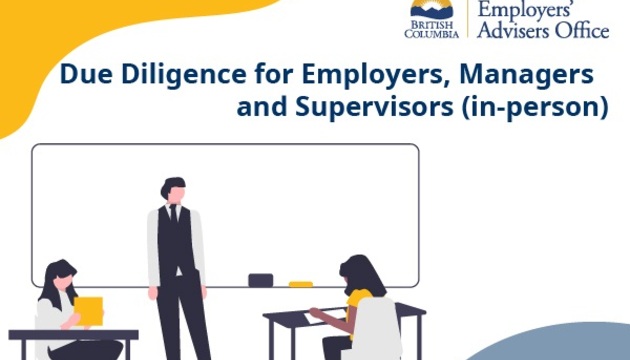 Description
This seminar addresses elements of due diligence as required by the Workers Compensation Act. Managers and Supervisors will gain a better understanding of the legislative and regulatory requirements necessary to demonstrate due diligence in their workplace.
Topics covered: components of due diligence; overview of legal requirements; safety responsibilities in the workplace; responding to due diligence requests; and consequences of failing to prove due diligence, including administrative penalties and prosecutions.
Seminar materials are available in your online learning account. Please download and bring these materials when attending in-person.
Duration: approximately 3 hours