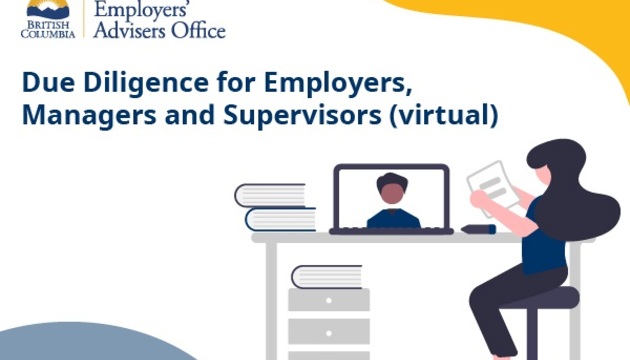 Due Diligence for Employers, Managers and Supervisors (virtual)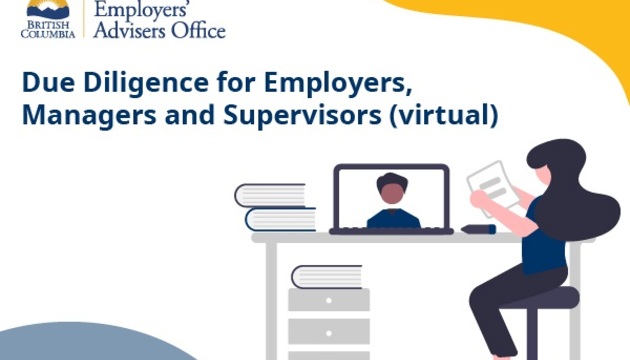 Description
This seminar addresses elements of due diligence as required by the Workers Compensation Act. Managers and Supervisors will gain a better understanding of the legislative and regulatory requirements necessary to demonstrate due diligence in their workplace.
Topics covered: components of due diligence; overview of legal requirements; safety responsibilities in the workplace; responding to due diligence requests; and consequences of failing to prove due diligence, including administrative penalties and prosecutions.
You will get a link to join a Zoom meeting - do not share.
Duration: approximately 3 hours