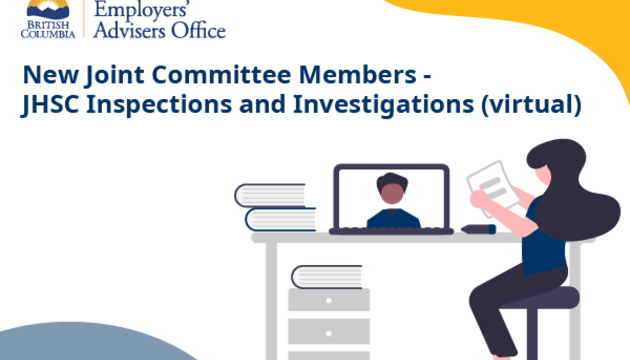 New Joint Committee Members - JHSC Inspections and Investigations (virtual)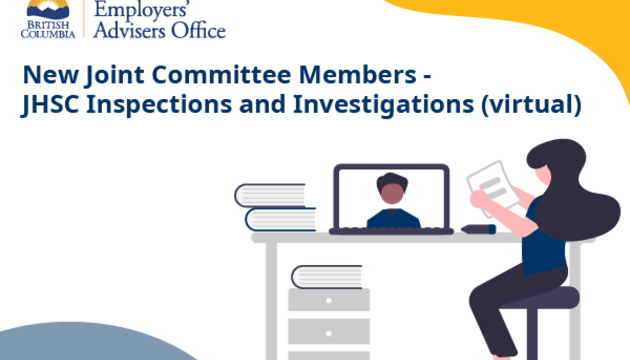 Description
Pre-requisite: Each participant is required to individually complete WorkSafeBC's 2 hour online e-learning course before attending any EAO New Joint Committee Members virtual seminar.
This seminar provides information on the role of committee members in understanding the components of effective workplace inspections and incident investigations. Please note that how to conduct an investigation is not covered in this training but may be found in our Incident Investigation seminar. This module is one of four modules that have been developed to meet the requirements of 3.27 of the OHS Regulation.
You will get a link to join a Zoom meeting - do not share.
Duration: approximately 90 minutes
Course Details
Length:
1 hour and 30 minutes